The following is a growing, not-entirely-inclusive list of media I've enjoyed. While the sections on music, TV, literature, video games, and cinema are influenced by my taste and are, therefore, entirely subjective, I highly encourage you to check out the nonfiction subheader below. When I include something there, it's generally because I feel it to be of objective merit. I'll include notes by each listing. I dislike star ratings or ratings out of 10 simply because a number cannot entirely quantify the merit of a work or capture its depth or meaning. Something I thoroughly enjoy and find applicable to me might be meaningless to you. To that end, the things I list here are limited to the works I not only enjoy, but those in which I find some degree of objective significance.
Many of these titles may be available on subscription services (Netflix, Amazon Prime, etc.) but I encourage you to pursue physical ownership of the ones you enjoy (and, for that matter, all media you enjoy) — in addition, Project Gutenberg offers many free e-books, as well as Google Play Books and other services.
Finally, as with my External Links page, please notify me if any of the links I include here are broken.
Anyway, list ahoy!
Film
Tarantino's entire filmography, especially Django Unchained and Pulp Fiction
Music
Literature
Video Games
Television
Nonfiction Works
*** A special note for nonfiction works. The fact that I link something here does not mean I endorse it or agree with the point its author makes. I'm linking it because it may have some merit, or poses interesting or important questions, or otherwise is significant. Please, do not make the egregious mistake of accepting works listed here (or, really, anywhere) at face value. ***
Revolution OS — This documentary catalogs the early years of the GNU Project and the birth of Linux as an operating system, and as a computer subculture. I'm hard pressed to find an objective flaw, although I will concede that it can be rather dry at times. Supplementary reading: Electronic Frontier Foundation, rms' personal site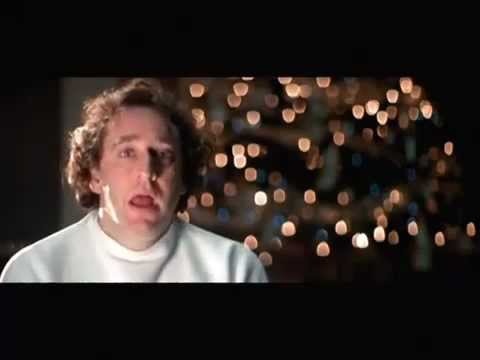 YouTube Channels
Ancient Recitations — from the channel's description: "Here you will find ancient texts from around the world read in a clear British accent, in addition to analysis of texts and history-related news and events."
HBO's Last Week Tonight with John Oliver — Comedian John Oliver, made famous in his former role on The Daily Show, presents investigative journalism on current events with a lighthearted twist. The clips on this channel are snippets from his show on HBO and are generally on a one-week delay. As I stated above, while I do enjoy this channel, I don't agree with all the arguments he presents (quite the opposite, actually).
CinemaSins and its affiliated channels — Honestly you've never been on YouTube if you haven't seen these guys